MUKZIN Preppy Paneled Dramatic Loose Skirts
🔥 Free Standard Shipping Over $200
Only 5 units left
Fabric: 65.0%viscose30.0%polyester5.0%spandex

*This data was obtained from manually measuring the product, it may be off by 1-3 CM.
| | | | |
| --- | --- | --- | --- |
| Size(CM)  | Length | Waist | Hip |
| S | 36.5 | 63 | 86 |
| M | 37 | 66 | 90 |
| L | 37.5 | 70 | 94 |
Order Process
1.Once your order is placed, your order will be processed within 1-3 business days. You will receive your Order Confirmation Email as soon as we've received your order.
2.Please allow about 1 week for your order to remain in the "Processing" stage, after your order has been processed.
Standard Shipping
1.Free standard shipping on all orders over $200. (10-15 Business days)
2.Due to the high shipping rate: Argentina, Iceland, Russia, Saudi Arabia, Brazil, Ukraine, Turkey, Romania, Hawaii, Puerto Rico. Customer should pay the shipping fee on their own which $45.
3.For more info, pls click: https://shop.mukzin.com/pages/order-shipping
Return Policy
1.IMPORTANT: When you decide to return, please contact us via E-mail first, and inform us about your problem.
2.We refund any merchandise in resalable condition to the original payment method if return is shipped to us within 45 days of delivery. Otherwise, MUKZIN would NOT responsible for any return or refund.
3.For more info, pls click: https://shop.mukzin.com/pages/returns-exchanges
ABOUT COLLECTION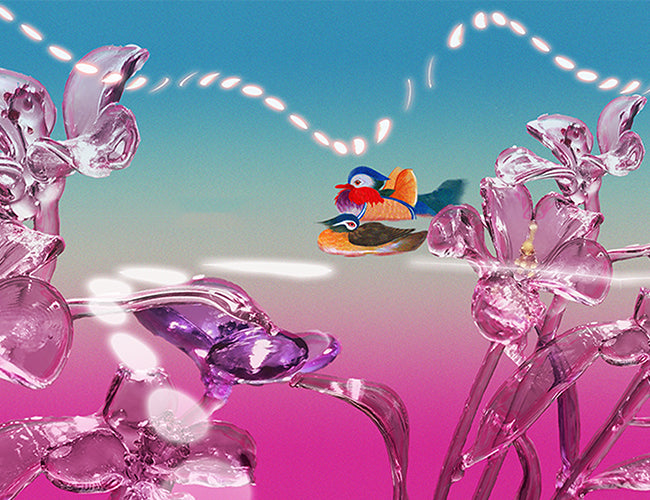 ABOUT COLLECTION
Spring 2023-Random Luck In Universe
The Design Director Kate Han practiced her usual design method of research and reconstruction to present a new look of contemporary fairies who are free and ethereal, yet with hidden toughness. Thanks to Meta cosmicization, the Peach Wonderland is no longer deified, and fairy spirit is no longer simple praise. Nowadays, we can easily get rid of the constraint of "artsy" and focus on ourselves without envying others. The fairy is no longer a synonym for otherworldly, but the independent and diverse charm of contemporary women with inner peace. And MUKZIN is part of this inclusive era, in which heritage and subversion coexist, and introspection and unrestrainedness coexist.
DISCOVER MORE